Choices for Children Day School is designed to serve the educational, physical, social, emotional, cognitive and aesthetic needs of a diverse student population.  We assure equal opportunity for all students. We strive to provide a warm, nurturing, safe environment that promotes creative thinking and problem solving.  An environment that enhances the early positive development of the total child.

In a positive, loving manner, our staff fosters growth and learning in all areas of development.  We commit to providing an educational program of the highest quality, within given financial limitations, continually striving for excellence and ensuring accountability in carrying out our mission.

Choices for Children Day School is a 501(c)3  tax exempt Preschool and extended child care for children ages 6 weeks through 12 years regardless of race, color, national origin, religion, sex or handicap.

Location

 808 Menaul Blvd. NW

Albuquerque, NM 87107

Phone (505) 242-6363

Fax (505) 242-4906

School &Office Hours

Monday - Friday 7:00AM to 6:00PM

Director - Freda Arellano



Our facilities at Choices for Children Day School are designed especially for children, state and city licensed and equipped with:

A safe and healthy environment

Secure check in and out procedures

Certified instructors and facilitators

Central security fire systems

Large fenced playground  with grass areas

Radiant heat in the floors for warmth in  winter

Child-size restroom fixtures

Located in the North Valley

Five minutes from downtown

Close to I-40 for easy exit & access

Off street parking

Nutritious breakfast, lunch & snack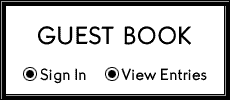 Where there are no average children

We have written emergency procedures in case of a fire or attack.  All staff members are certified in first aid and CPR. The school practices fire drills monthly and emergency preparedness and environmental awareness is discussed by the staff to ensure a child's safety.  Parents are required to provide an emergency kit for each child on the first day of school and updated annually.  CFCDS will provide a list of items for the kit.  Children must have all required immunizations on the first day of school.








Donations are tax deductable